There are many ways to send a project to your recipient. Copy from link to share via messenger services *, just as you wish.
To send a project, first click on the pilot icon in the top right corner of the project page or on "Send" in the project menu.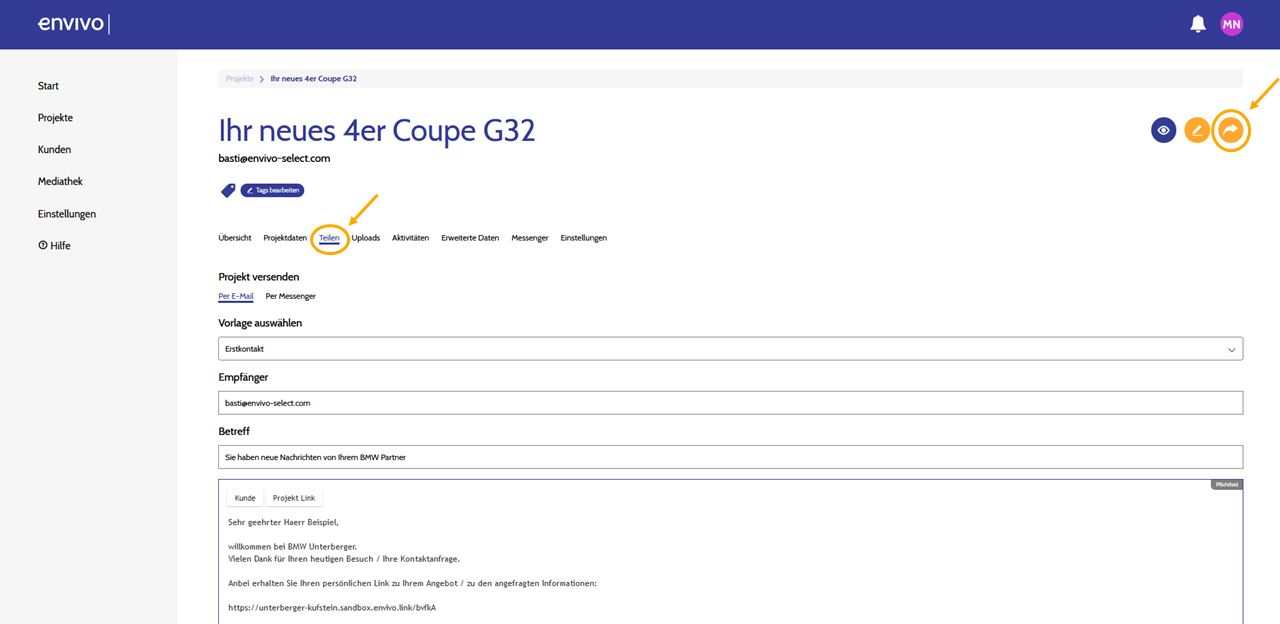 Here you can decide how you want to send the project.
1. Copy link
On the one hand, you can simply copy the desired link and communicate via any channel. Simply click on "Copy" next to the corresponding link and paste it into your desired messenger or mail program.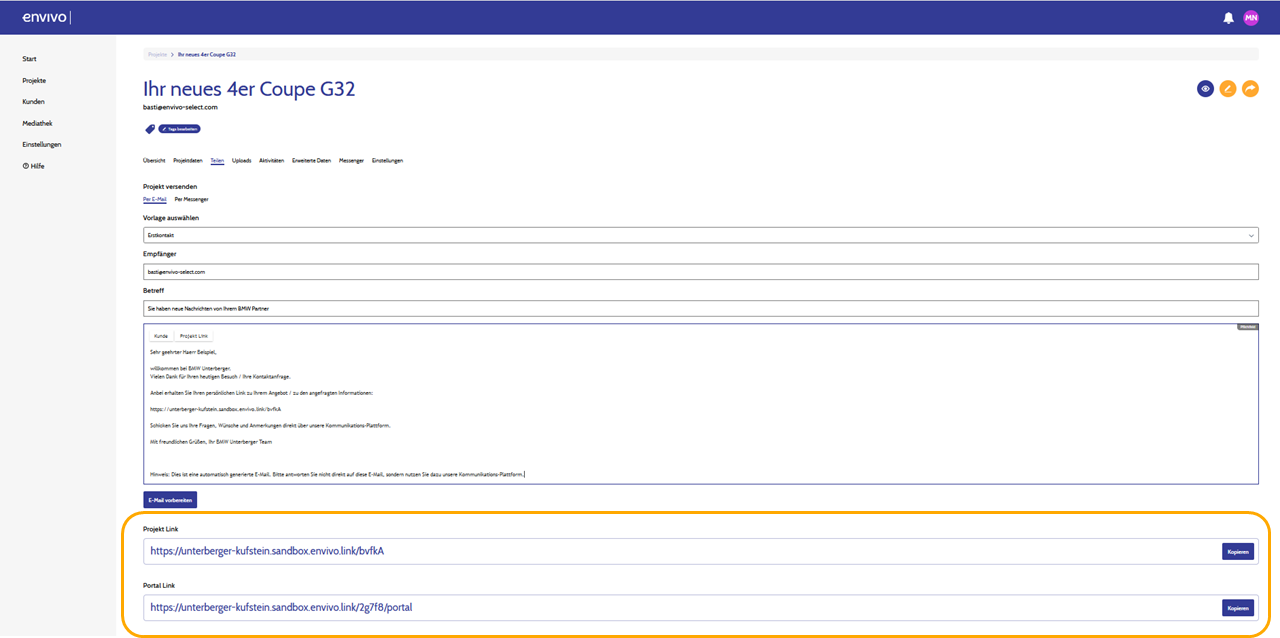 IMPORTANT: If you use the link in the view yourself, your clicks will be included in the statistics. Therefore, only view the page via the project builder!
2. Send E-Mail
In order to transfer the project link initially, you can also write an email. If your email templates are maintained, an email template is displayed directly. Or you select a different project template from the template field.
Of course you can also send an individual email. It is only important that you also send the link. You can embed this at any time using the "Project link" button.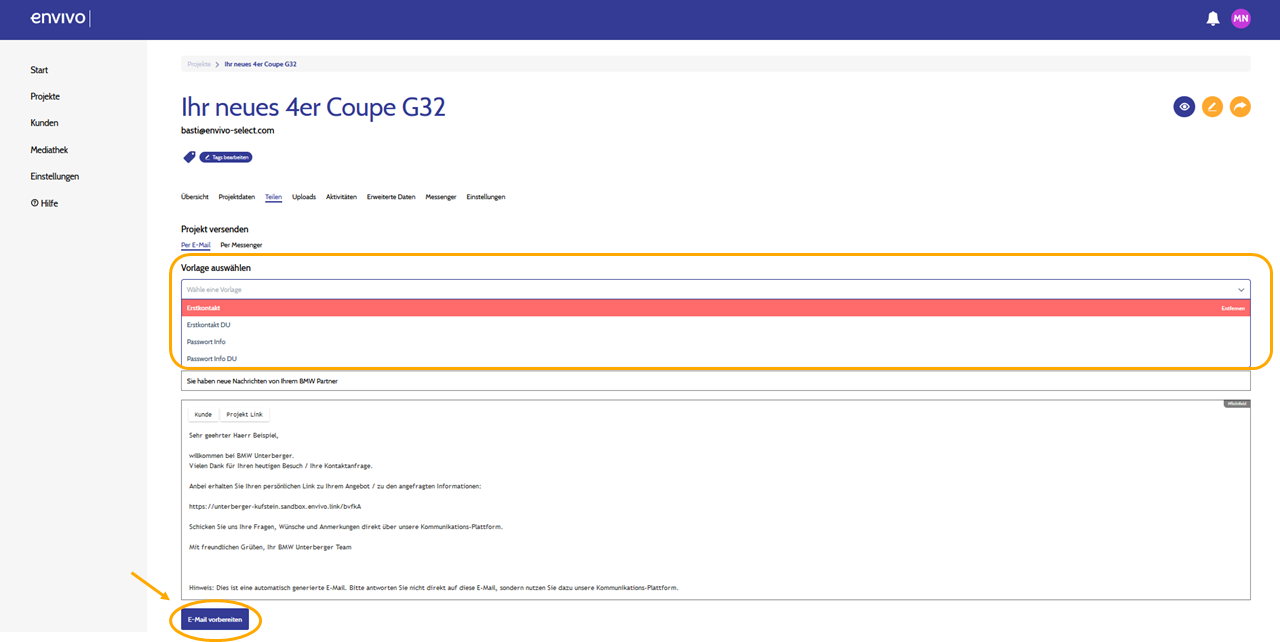 When you have formulated the email, click on the "Prepare email" button. As a result, this email is automatically transferred to your standard email program and all you have to do is click "Send" and the email will be sent to the recipient.
3. Send project via Messenger
*) If you have connected a Messenger service to envivo, you can do this using the "Per Messenger" writer.

Simply select the desired service here (e.g. Whatsapp, Facebook Messenger, Linkedin etc.) and proceed as in point 2. "Send email".