Each template can be individually adapted in terms of typography and color scheme. You can do this in the settings of the template builder.
1. Start Template Builder
When you are on the start page, you simply click on the short button "Edit template" under "Discover envivo".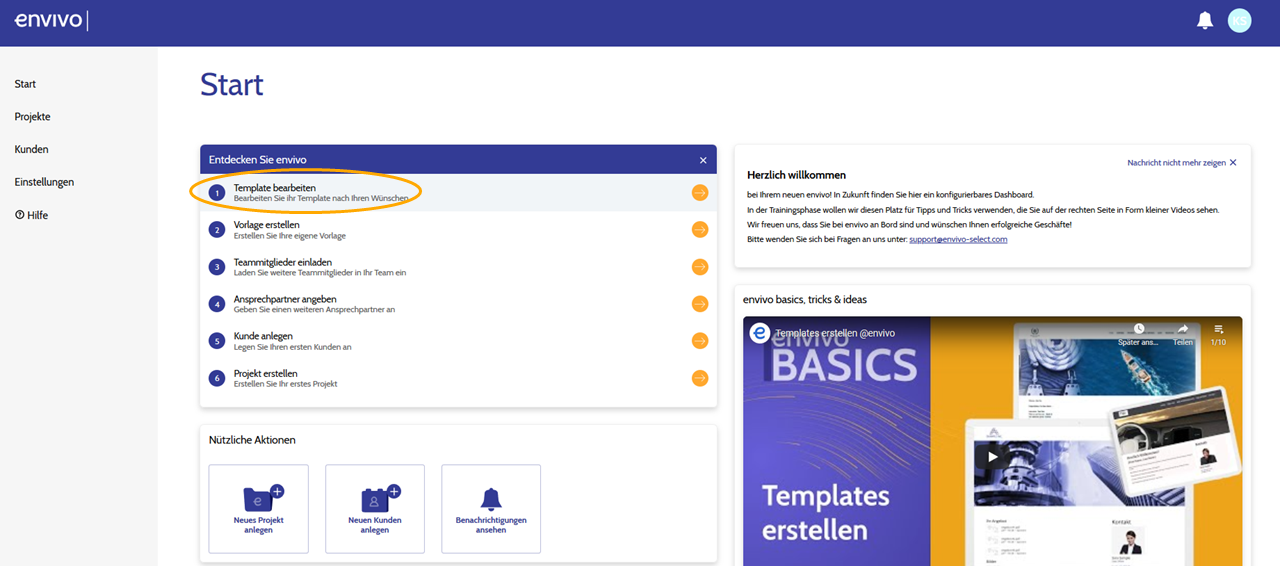 Under Settings (Einstellungen) and the sub-item Templates, you can either edit the content of existing templates or create a new template.
The Template Builder is opened under "Edit content" and the existing template with editing functions is started.

2. Settings
To define basic settings such as the color scheme and fonts of the template, open the settings using the "Settings wheel" at the top left. These settings are adopted in the entire template.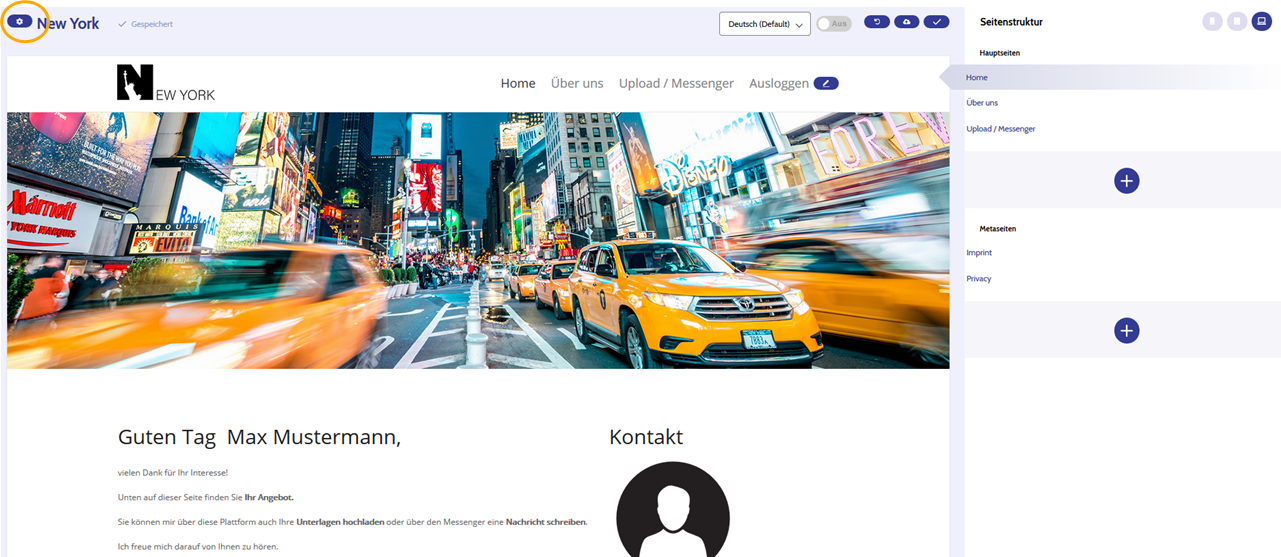 3. Settings (typography and colors)

Using the menu navigation on the right, you can call up the individual sub-items and define colors and typography.

You can specify colors using different input formats (HTML color codes, RGBA, HSLA). To do this, click on the arrows next to the information to change the format.

Don't forget to save your settings before exiting this area.