Contact persons are the contact persons who can be displayed for projects. You can create and edit these yourself.
The "Settings" area takes you to an overview of the contact persons. Here you can edit the contact persons who are displayed as contact persons in your projects and create new ones.
Create new Contacts

Click on the field "Create new contact person"

This takes you to a detail page on which you can enter all the information you want about a contact person. Only name, email, language and time zone are required as mandatory fields.
TIP: Make sure you upload a profile picture as well, so your projects get a personal character.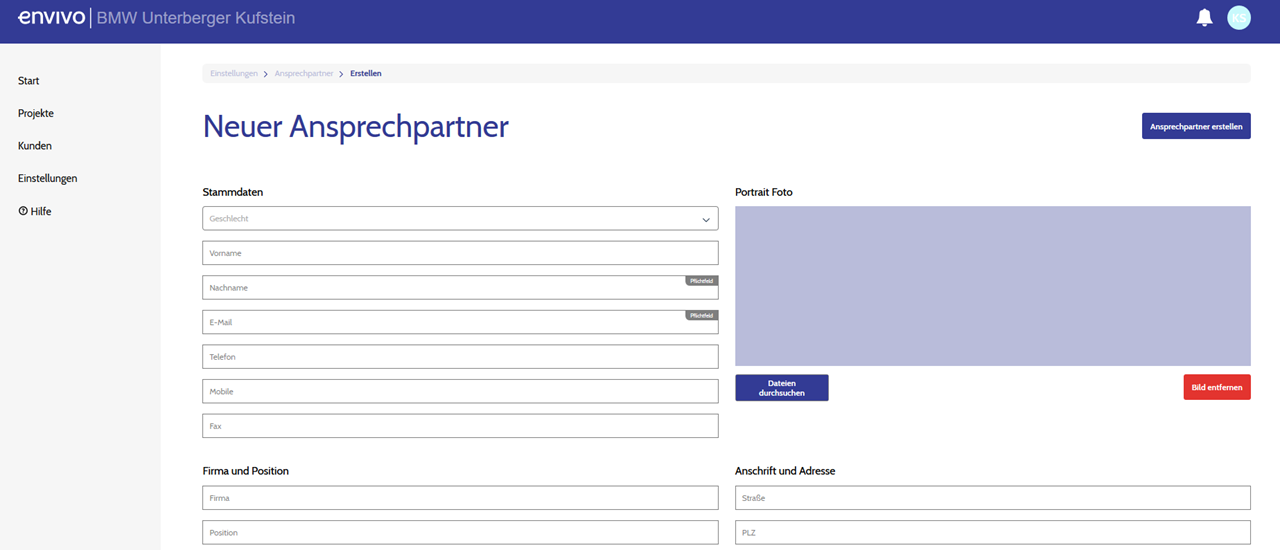 Link Contacts

You can also define for a contact person which user account they should be linked to. In the case of projects of the selected person, the contact person currently being processed is automatically displayed. (A multiple selection is also possible here if projects are created by people who are not the contact person.)
Edit Contacts

If you select the three points with the mouse on the far right of a contact person, you can edit an existing contact person. If necessary, a contact person can also be deleted here.