Tags can be used to create certain attributes about customers that can also help with searching and filtering.
In the Edit customer area, tags can be added or even created for individual customers.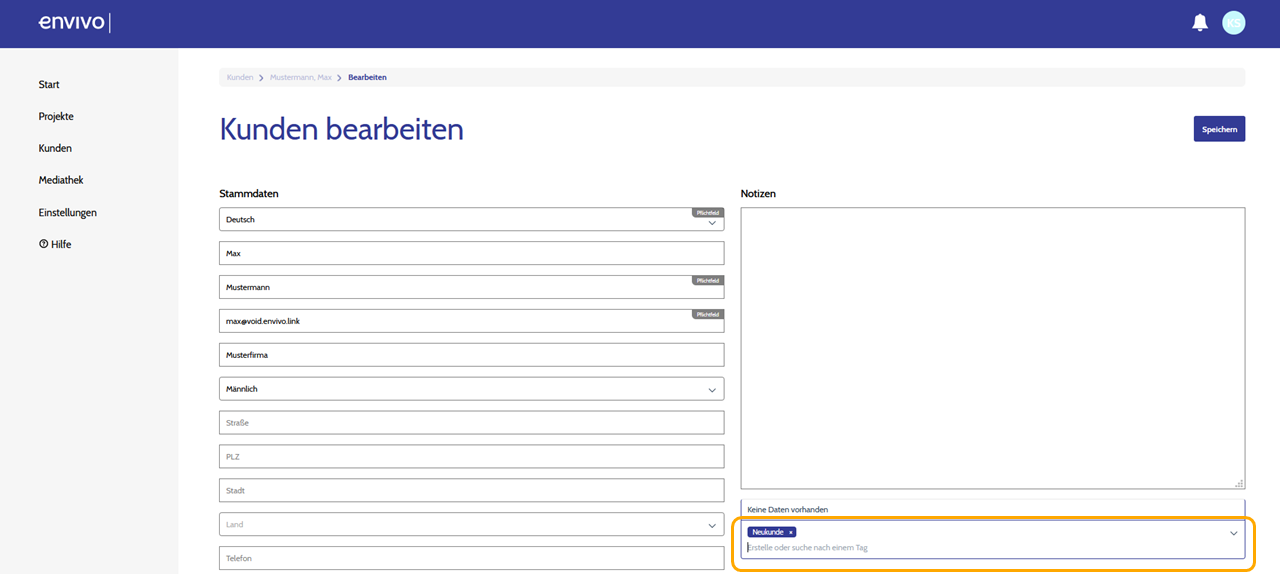 With tags, customers can be categorized or given freely selectable attributes.
Tags can also help you find or filter customers.