There are two different ways to create a new customer.
Here you can watch the video for creating new customers (in german):
You can click on the "Create new client" button directly on the Start page.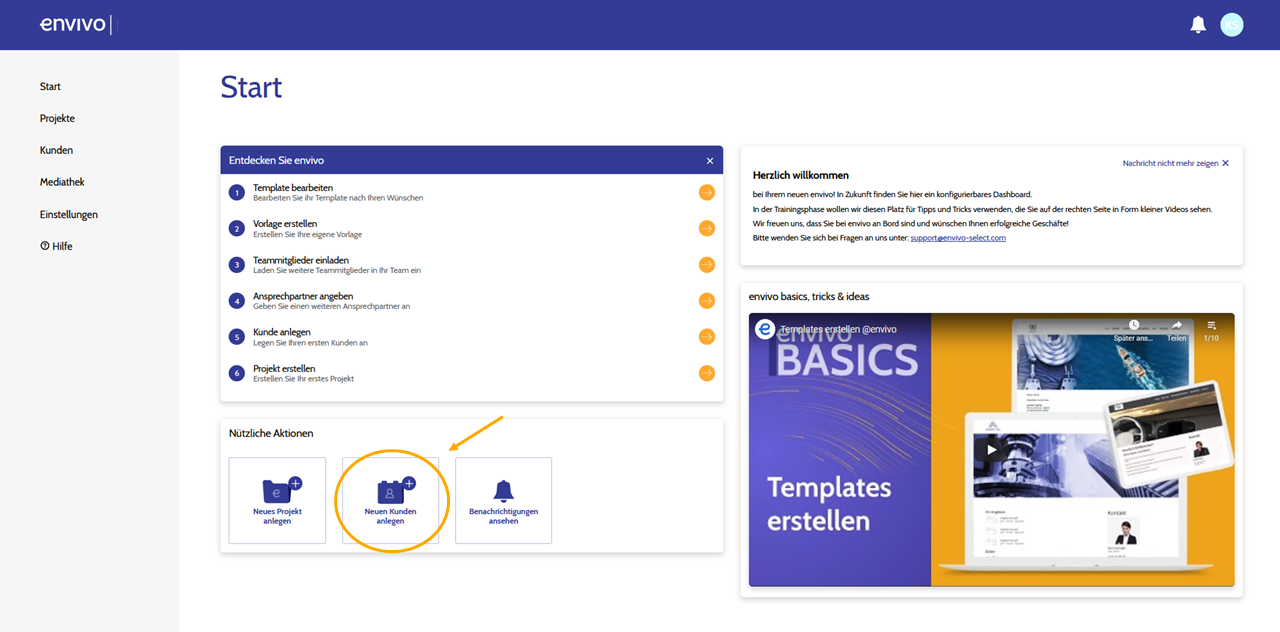 Additionally a new client can be created via the "clients" page on the top right.