Any number of email templates can be set up for each template.
1. Select Template
Click on the template for which you want to create a new text template.

2. Create a new Template

Select New Template and then E-Mail.
First assign a title (e.g. template offer)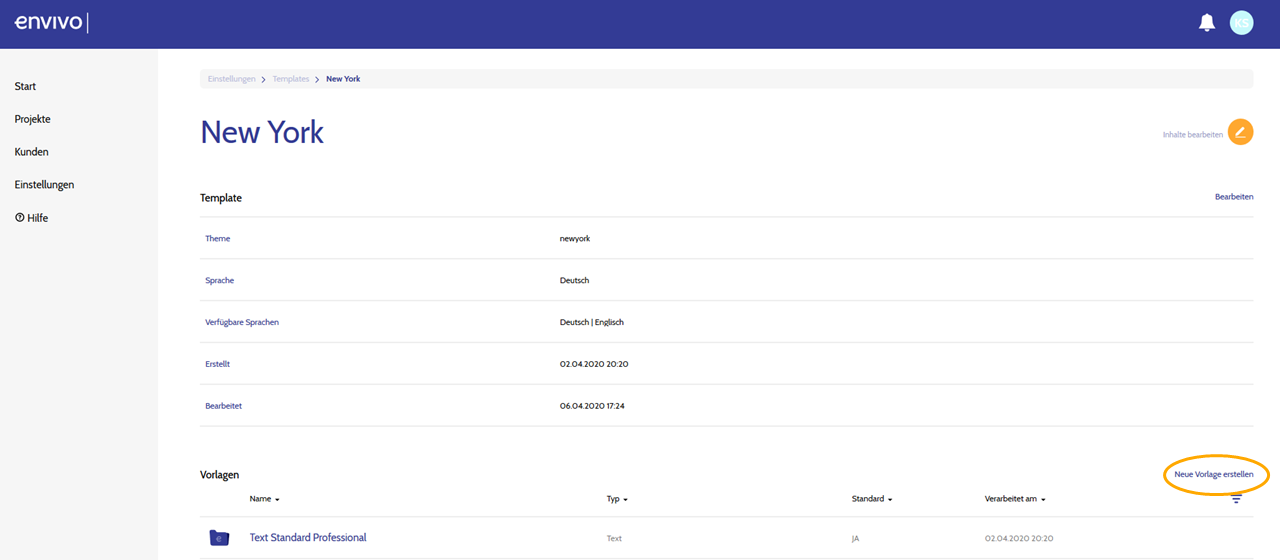 3. Set-Up Template

Now you can set up specific texts (male, female, unisex) in one or more languages. You can also work with variables here (first name customer, last name customer).
It is important that you select the project link as a variable.