With e-mail notifications, you are always up to date when your customers are active in a project.
Email notifications
If your customer is active in a project, you will receive an email notification.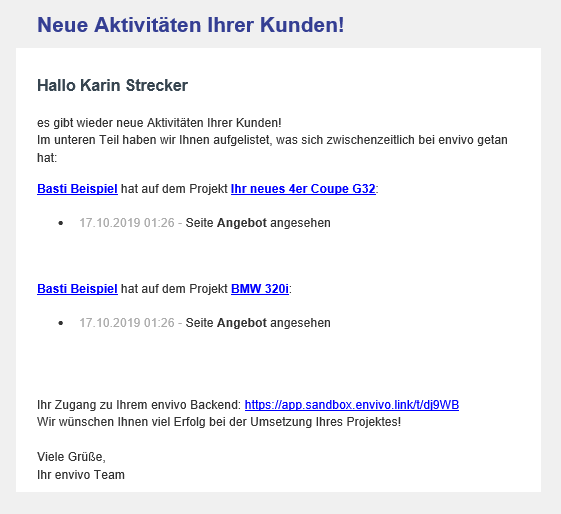 For example, you can see which pages have been viewed and see new messages from Messenger.
From the email you can also go directly to the corresponding project in the backend.
Notifications in the backend
You can also view notifications in the backend by clicking on the "bell symbol" in the top right.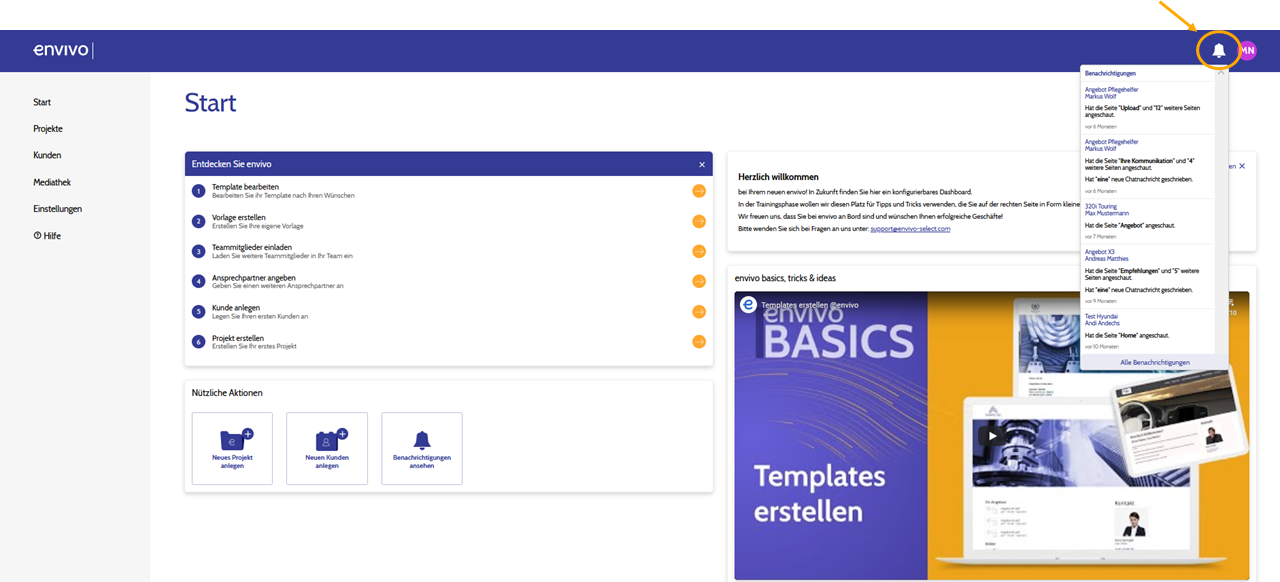 Detailed view of the activities
You can find a detailed view of the ongoing activities in a specific project in the "Activities" tab.

Activate and deactivate notifications
If you do not want to receive notifications for a specific project, you can deactivate them in the project overview.