Um Inhalte ihrer Seite hinzuzufügen, müssen sie zuerst die Spalten Anzahl definieren.
To add content to the page, first click on "Add columns", here you can define the number of columns.
With a two-column or three-column layout, you can put different information next to each other and edit content separately.

Two columns have been selected here so that they can be edited and content added independently of each other.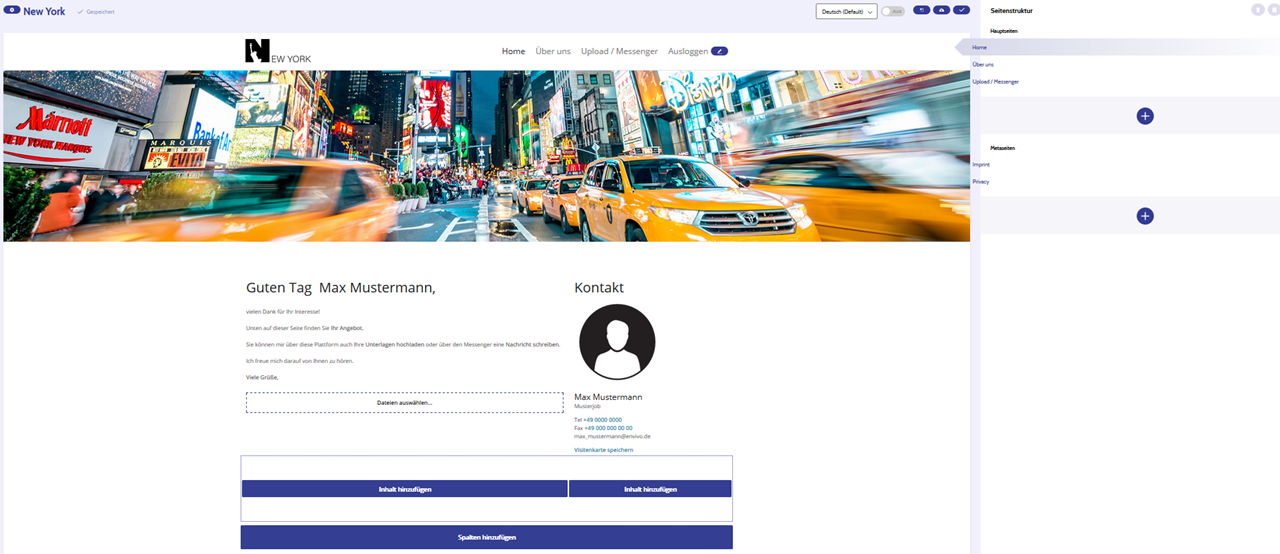 Pages can be divided into different column layouts, click on "Add columns".
So you can combine different column layouts with each other.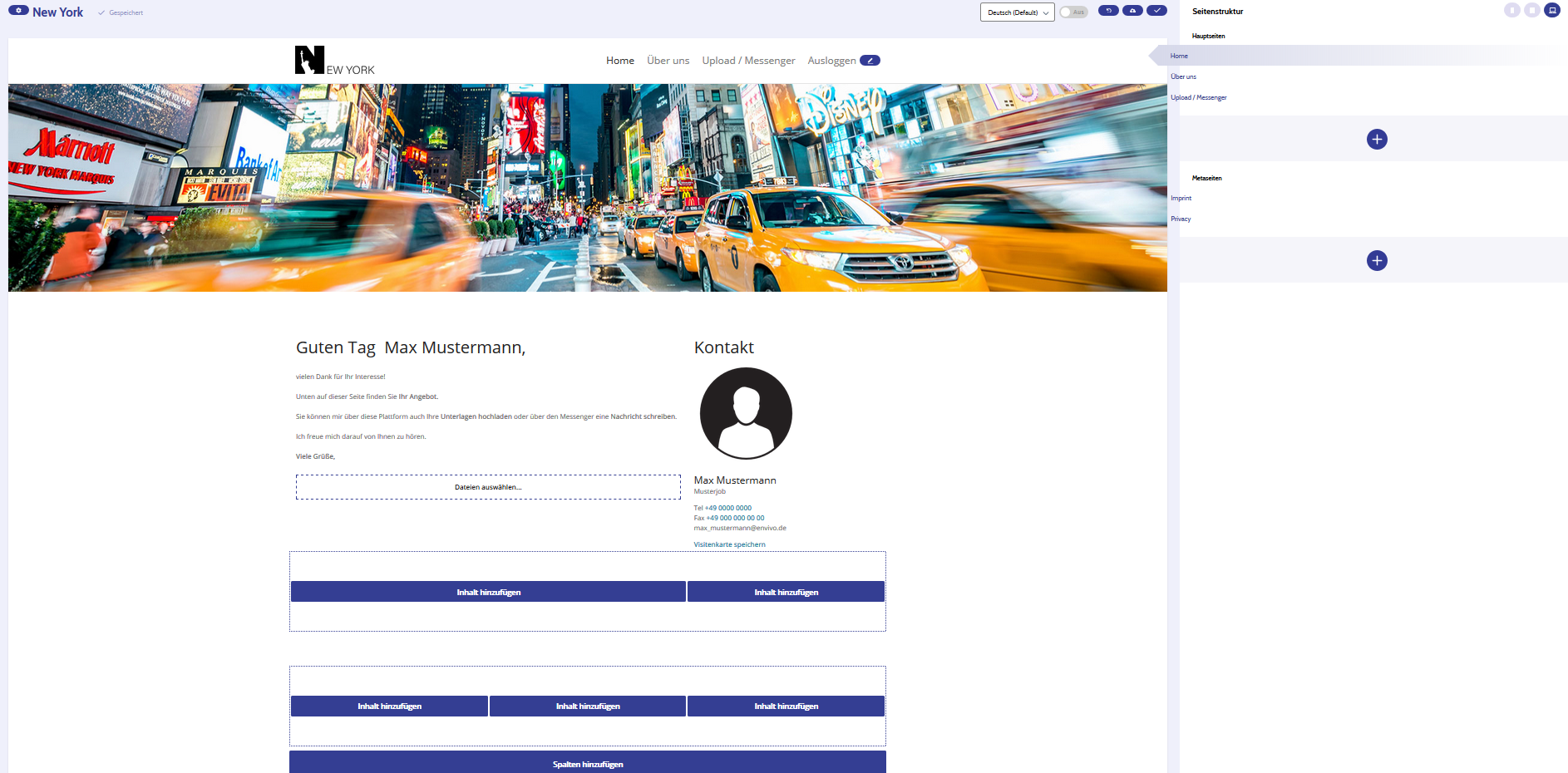 The order of the columns can be changed using the direction arrows. Settings such as highlight color and column width can also be adjusted.
The "recycle bin" deletes the columns and their contents.